Due to the global COVID-19 outbreak, the Bogliasco Foundation's board has made the difficult decision to temporarily suspend our Fellowship program in Bogliasco. We continue to monitor the situation daily, and will update our community in the weeks to come via email, social media and on our website. For those who wish to help with the crisis in Italy, we have posted some links below to reliable organizations that would be grateful for your support.
Please stay safe and take good care of yourselves and your families. A special message to our extended network of Fellows: stay in touch and let us know how you are doing!
This go-fund-me campaign is supporting the beleaguered Infectious Diseases Division of San Martino Hospital in Genova, the major hospital of all of Liguria, which has been facing unprecedented challenges.
The Italian Red Cross is on the front lines every day throughout Italy and can also use the support.
The application deadline for Spring 2021 Fellowships is extended to May 1, 2020. Click here for more information.
Carl E. Hazlewood at the Study Center Gallery
Our Study Center Gallery features rotating exhibitions of work that our Fellows developed while in residence. Currently on view is work by Fall 2018 Visual Arts Fellow Carl E. Hazlewood.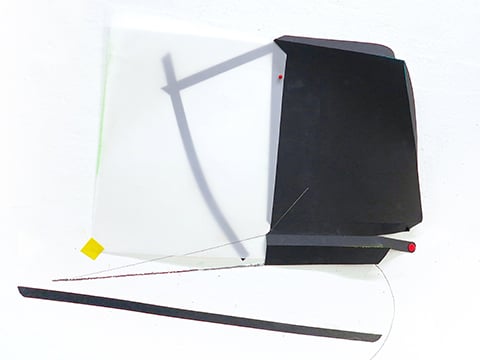 Donate
TodaySupport the Bogliasco Foundation by making a donation today.