Study Center Gallery
Welcome to the Bogliasco Foundation's Study Center Gallery page, where we feature Fellows' projects that were developed during their Bogliasco residences.
Laura Colella is a filmmaker, Visiting Lecturer in Literary Arts at Brown University, and Founding Faculty Chair of the Film MFA program at Vermont College of Fine Arts. She has made several short and three feature-length films, including the Independent Spirit Award-winning BREAKFAST WITH CURTIS. Here she describes work on her new narrative short THE FLYING ELECTRIC, which she worked on during her Fall 2015 residency. Read more about Laura's work at lauracolella.com.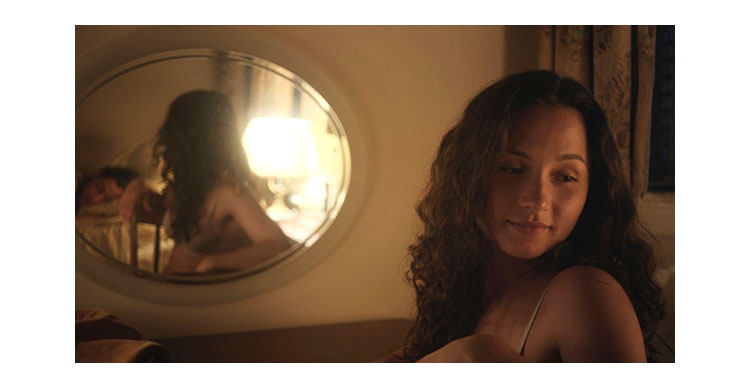 When I arrived in Bogliasco, I had just completed the film's principal photography. During my fellowship, I undertook the early stages of editing, mostly organizing and synching the footage. I shoot a lot of takes, but even at this stage never regret it. I start to see all the options I will have in the editing process, and the many subtle variations in performance and camera movement among takes. Almost a year later, I have just completed post-production for the film and have begun submitting it to festivals.



The film takes place in one room in a boarding house on a rainy night. A young couple, who met earlier in the day and shared a romantic afternoon, sit and talk. They are repeatedly interrupted by a string of visitors.



The encounters are mostly confrontational in an indirect or abstract way, and their conversations share some oddly recurring elements and themes.


There is a gradual blurring among the characters, and in the end, one may be left pondering the relationship between each of them and reality.

I still daydream regularly about the beaches I frequented while in Bogliasco. With the film's opening title shot, I wanted to use sea imagery (which recurs throughout the film's dialogue), and also establish that it is raining. I decided to film the beautiful Ligurian beach rocks as it starts to pour rain and they transform from light and dry to dark and wet. When the film's title fades in, I tried to mimic the way bright lines in the rocks come out in high-contrast relief.
Near the end of the film, a TV is turned on to a broadcast of horse races. During my fellowship, Ivana kindly helped me obtain permission from the Ippodromo San Siro Milano to film there one day. It was a terrific opportunity to bask in this fading pastime, and I shot photos and video while being escorted around by a George Clooney look-alike. For the film, I added some fake graphics, but voices of the actual Italian announcers echoing over loudspeakers blend subtly into the soundtrack.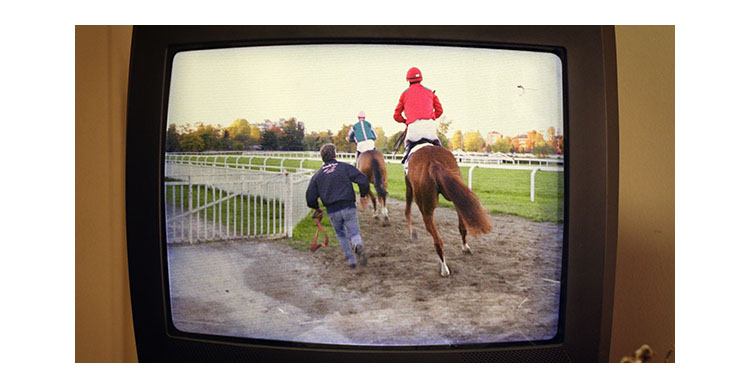 © Laura Colella